Think You're Pregnant? Get A Pregnancy Test!
If you are experiencing early signs of pregnancy and think that you may be pregnant, schedule a free pregnancy test in Lansdowne, Virginia.
At Mosaic Virginia®, we believe that you owe it to yourself to be fully informed, to make the best decisions for yourself.
We understand that your choice regarding your pregnancy can be difficult. In fact, we recognize this may be one of the most important decisions of your life. The choice is yours, but we can help.

If you'd like to discuss your pregnancy options, including abortion procedures and risks, give us a call.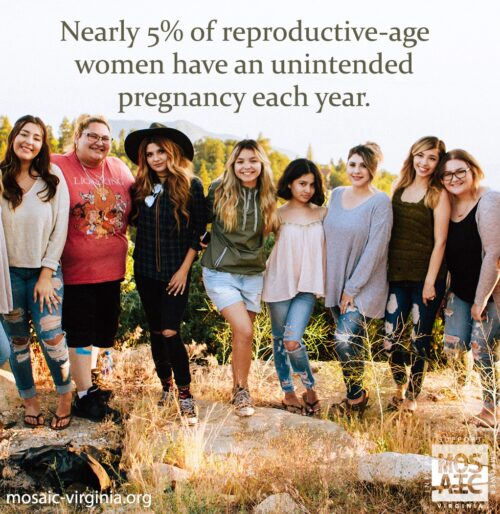 No Cost Pregnancy Test in Lansdowne, VA
A trained registered nurse will administer a laboratory-grade pregnancy test. If the test is positive, and depending on her assessment, she may offer a limited obstetrical ultrasound exam to confirm the pregnancy.
A trained volunteer (your advocate) will listen to your concerns and questions, with respect and no judgments. Due to COVID-19, this may be done prior to your in-person appointment virtually via phone.
If requested, the nurse and advocate will offer accurate information about pregnancy and sexual health.
If requested, the nurse will provide accurate information about surgical abortion procedures and information about medical abortion (the abortion pill). We provide a safe environment for you to discuss what concerns you.
Community referrals are offered, and you will make your own decision plan.
Mosaic does not perform or refer for abortion, but provides accurate information from a trained medical professional so you can be fully informed when you make your own decision.
REQUEST AN APPOINTMENT
Please click to request the time below that best fits your schedule. Please note this is a request. Our staff will call to confirm the appointment.