Are you pregnant and considering abortion near Lansdowne, VA? Mosaic Virginia provides unplanned pregnancy services and information on abortion. All of our services are free for everyone, regardless of financial circumstances. We exist to provide accurate medical information and support to women and men facing an unplanned pregnancy.
---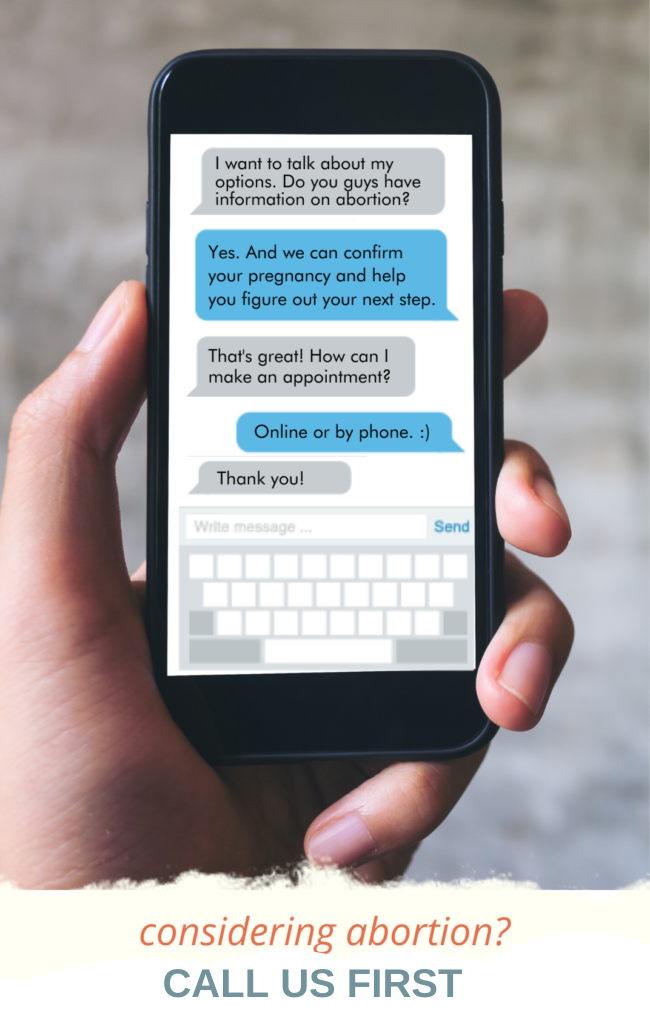 Abortion Procedures and Costs
The cost of abortion will vary depending on multiple factors including gestation of the pregnancy and type of procedure.
MEDICAL ABORTION:
Medication termination (also called the abortion pill) can be taken up to 70 days (10 weeks pregnant) after the start of your last menstrual period. The pill (two drugs, mifepristone and misoprostol) is taken in two doses, one typically at a doctor's office and the other at home.
SURGICAL ABORTION:
There are several types of surgical terminations. Suction aspiration, also called suction curettage, or vacuum aspiration abortion, is performed during the first 6 to 16 weeks gestation. Dilation and Evacuation (D&E) is another type of procedure typically done in later weeks. Both types have risks and side-effects and greatly vary depending on your gestation and health.
Abortion Laws for Virginia
Virginia Abortion Requirements:
Procedures are allowed to be performed within the first two trimesters of pregnancy. Third trimester abortions are only allowed to be performed in cases where the pregnancy is putting the mother's life in danger.
Parental consent and notification is required for minors seeking an abortion.
Health care obtained under the Affordable Care Act only covers abortions in cases of rape, incest, or when the mother's life is in danger. Public funding and employee insurance policies follow the same guidelines, with the addition of fetal impairment being an acceptable reason for coverage.
From April 1, 2017 – July 1, 2020, Virginia law stated that a woman must undergo an ultrasound at least 24 hours before obtaining an abortion; the provider must offer her the option to view the image.
Today, it is strongly suggested for the health and medical safety of the woman, that she receive an ultrasound as well as information about all options at least 24 hours before an abortion is provided. Any woman planning to undergo a medical or surgical procedure, such as abortion, is entitled to understand how the procedure is performed and to know what to expect before, during and after the procedure. Women are entitled to be fully informed of the risks of medical or surgical procedures, as well as alternatives to abortion such as adoption. Being fully informed helps you make the best decision for yourself. Whether performed surgically or medically (by the abortion pill) an abortion is a medical procedure and there are risks and possible complications. Most parents act in the best interest of their children and are there help sort out options and weigh the risks. Anyone below the age of 18 is considered a minor child in the eyes of the law. If you are a minor and are not sure how to discuss your pregnancy with your parent or guardian, Mosaic advocates are here to help you make a plan to talk with your parent(s).
We are a non-profit medical organization serving women facing unplanned pregnancies. Because we have community support, all services are offered at no cost. All client information is private and confidential.
REQUEST AN APPOINTMENT
Please click to request the time below that best fits your schedule. Please note this is a request. Our staff will call to confirm the appointment.